Doing business
across the Globe...


with people you can depend on.

CMC Global Consulting Ltd is a leading international business and trade consulting firm based in the UK that specialises in helping companies to enter or expand into India, China and Europe in various industries and market sectors.

We offer a bespoke 'concierge style' service with a wide range of practical business solutions to help our clients at every level of their organisation and throughout every stage of their business venture.

We assist companies and clients from all parts of the Globe in whatever capacity we believe will be most useful and critical to their success; whether as a trusted advisor, or as front line personal representation in India, China and Europe.

Our client engagements span from assessment, to implementation, to on-going management. We don't just talk and provide unsubstantiated opinions and observations; we provide practical business solutions in real terms. We have built key alliances with top local businesses, high ranking bureaucratic and government officials and an extensive network of esteemed political decision makers and we assemble a team with the relevant experience and expertise with local knowledge, to deliver success for our clients.

We are passionate about your business success and results
and our consultants are available to our clients 24/7 !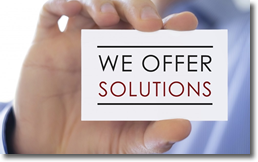 Guided by our company core values
We always build a relationship of trust for the long-term with every client and our clients know that we put their interests first on every occasion and do not publicise their details.
We protect client confidences
We don't publicise the work we do for our clients
We will only take on an engagement if we believe our involvement can create substantial value and gains for the client
We maintain open, honest dialogue and offer our independent perspective at all times